CCS Balancing
What is balancing?

After the end of each financial year, Centrelink balances your Child Care Subsidy. They do this to make sure you received the right amount of subsidy for the financial year.

How does balancing work?

Centrelink looks at your adjusted taxable income for the 2018-19 financial year and compares it to the estimate you gave them.

They then work out if you were paid too little subsidy, the right amount or too much. They'll send you a letter to let you know the outcome. Your letter will tell you whether:
you'll get a top up of subsidy because you were paid too little,

you'll need to pay Centrelink back because you were overpaid, or

you were paid the right amount, and don't need to do anything.
What you need to do?

To balance your Child Care Subsidy payments, Centrelink needs to confirm your family income for the 2018-19 financial year.

Once you and your partner have lodged your tax return, the Australian Tax Office will send Centrelink your income information. There's nothing else you need to do and there's no need to call.

If one or both of you don't need to lodge a tax return, you need to tell Centrelink you're not required to lodge.

Your subsidy can't be balanced until you do this.

Telling Centrelink you're not required to lodge

You can tell Centrelink you don't need to lodge a tax return in either your:
Centrelink online account through myGov, or

Express Plus Centrelink mobile app.
Select Advise non-lodgement and follow the prompts.

Where to go for more information?

To see when your Child Care Subsidy has been balanced you don't need to call Centrelink. Instead you can:
keep an eye on your myGov Inbox, as this is where Centrelink will send your outcome letter if you get letters electronically.

view the status of Child Care Subsidy balancing in your Centrelink online account through myGov or Express Plus Centrelink mobile app.
To find out more about balancing your Child Care Subsidy (or your other family payments) go to humanservices.gov.au/balancing.
Five Star Excellence Again!
In the recent council food and hygiene check, Captain Bligh was awarded Five Star Excellence again! This is the fifth year in a row since 2015 for us to receive the highest award in food and hygiene standard because we have always kept a safe and hygienic environment especially in food handling for the children. Congratulations!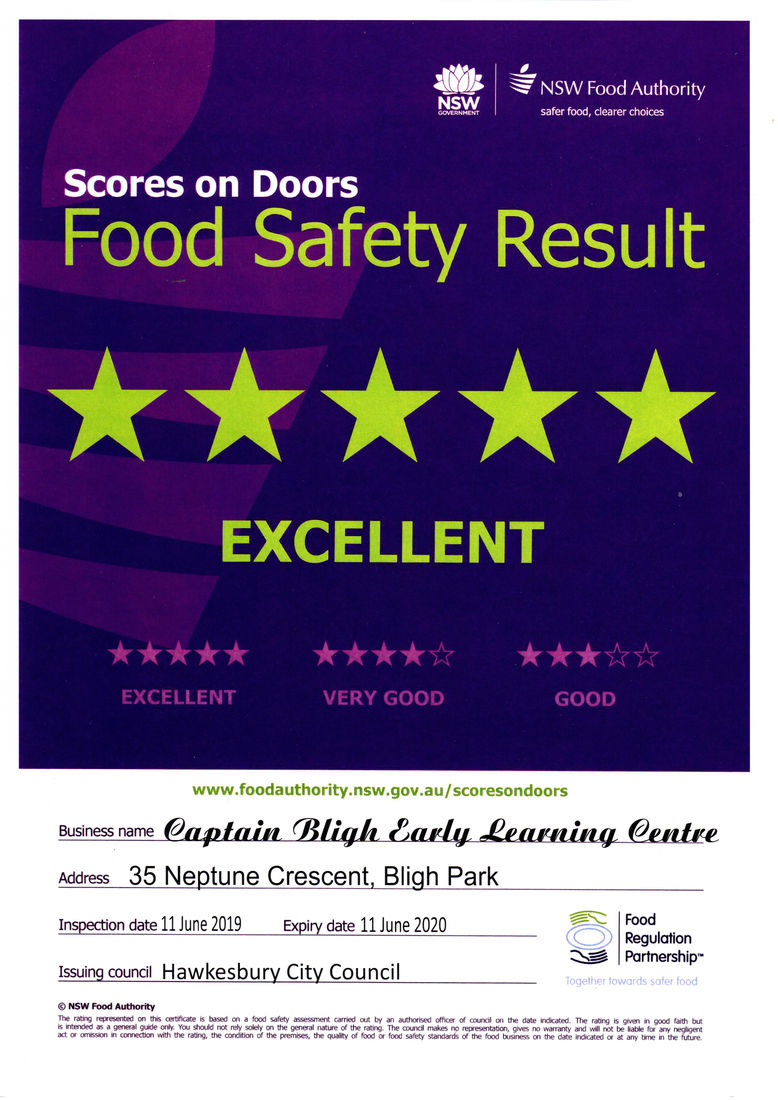 We are sponsoring the Windsor Wolves!
From 1 January 2019, Captain Bligh Early Learning Centre becomes a major sponsor to the Windsor Wolves Rugby League Club! We are so proud to be able to help the young players and children from the local community achieve their dreams!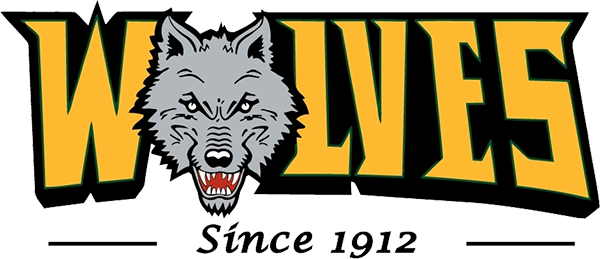 Graduation Party!
On 21 November 2018, our graduating preschoolers and their parents had fun - a lot of food to share and enjoy, followed by disco party! Congratulations to our graduating children! You are going to begin another amazing journey at primary schools and we are going to miss you!
Our Renovation has been completed!
After three weekends of hard work, our centre has got a new look inside out!
We contracted Chia Studio - a commercial designer - to redesign the colour schemes for our outside and inside areas. Then we got professional painters and floor installers come in and work over the last three weekends. Now the centre looks modern, fresh and more calming.
We are committed to providing a safe, clean and nurturing environment for the children to learn and grow.