We continue sponsoring the Windsor Wolves in 2020!
From 1 January 2019, Captain Bligh Early Learning Centre became a major sponsor to the Windsor Wolves Rugby League Club! This year we have a new CEO - Mr. Larry Collins and the club has re-entered Ron Massey Cup and Sydney Shield NSWRL Competitions! We are so proud to be able to help the young players and children from the local community achieve their dreams! Please go to the website for what is happening at the club http://www.windsorleagues.com.au/league/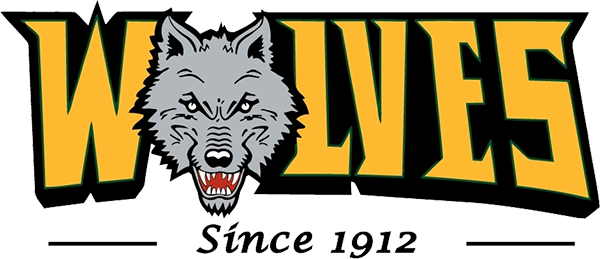 36 Hours CCS for Preschoolers
Parents who do not meet and are not otherwise exempt from the Child Care Subsidy activity test will be entitled to 36 hours of subsidised care per fortnight to support their preschool-aged child to attend a preschool program at a Centre Based Day Care service.
A family is entitled to the preschool exemption if:
they are eligible for Child Care Subsidy
the parent/s do not meet and are not otherwise exempt from the activity test, meaning their usual entitlement is less than 36 hours of subsidised care per fortnight (0 or 24 hours based on the family's income)
they have a preschool-aged child and
that child attends an early educational program at a Centre Based Day Care service.
The preschool exemption does not apply to other children in the family who are not preschool-aged. For those children, the family's usual entitlement will apply.
So if you are already entitled to 36 hours or more of CCS per fortnight, don't bother.
If you have decided that your child is going to primary school in February 2021, and you only have 0 or 24 hours of CCS, you can provide the expected date of starting school when you make a CCS claim or update your details in myGov, then let us know so we can update your child's detail accordingly in our system.
Captain Bligh Early Learning Centre is an Approved Centre-Based Centre regulated by the National Laws and Regulations, and we have the best Early Educational Program designed around the EYLF. Our program was assessed as "Exceeding the National Quality Standards". We have two qualified Early Childhood Teachers who have got over 15 and 17 years of experiences. So we are an eligible provider for this exemption purpose.
For more details about your eligibility and how to apply for this exemption, please download and read the Fact Sheet - Activity Test - Preschool Exemption from the Department of Education NSW. If you have any questions, please contact the Centre Director.
Five Star Excellence Again!
In the recent council food and hygiene check, Captain Bligh was awarded Five Star Excellence again! This is the fifth year in a row since 2015 for us to receive the highest award in food and hygiene standard because we have always kept a safe and hygienic environment especially in food handling for the children. Congratulations!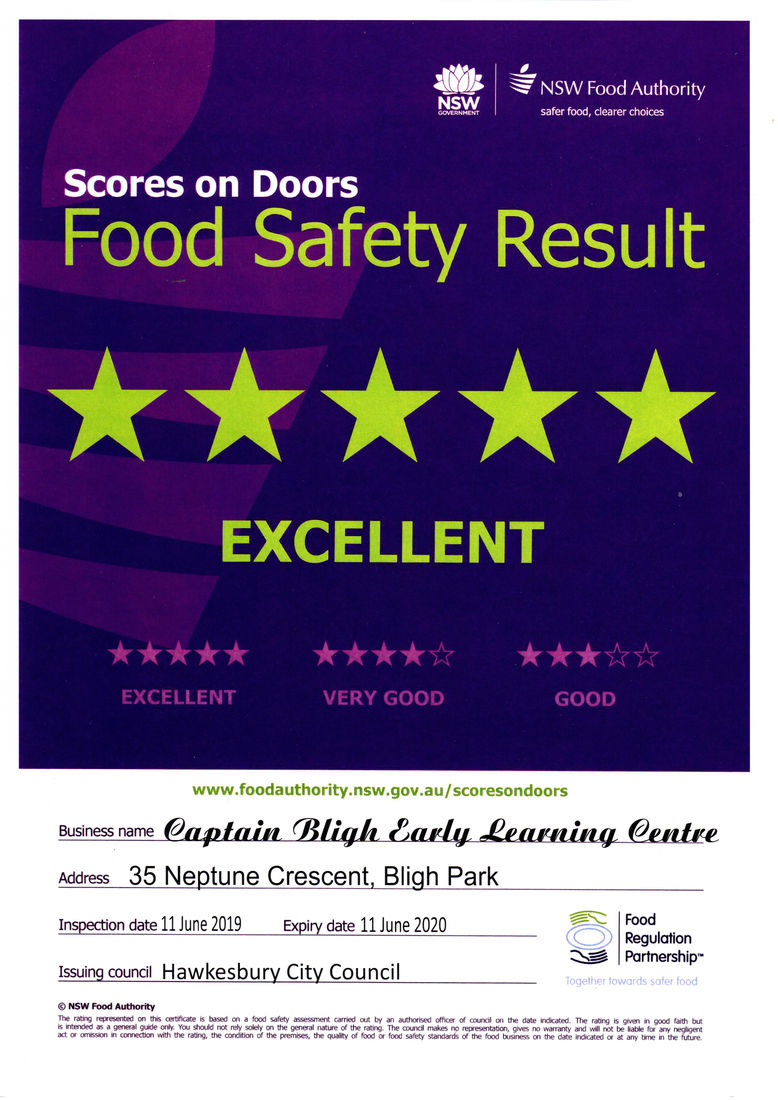 Our Renovation has been completed!
After three weekends of hard work, our centre has got a new look inside out!
We contracted Chia Studio - a commercial designer - to redesign the colour schemes for our outside and inside areas. Then we got professional painters and floor installers come in and work over the last three weekends. Now the centre looks modern, fresh and more calming.
We are committed to providing a safe, clean and nurturing environment for the children to learn and grow.